It pays to have a plan. If you work in the commercial trucking industry, it's crucial to have a preventive maintenance program that works, a program that helps you deliver quality products and services. Foregoing regular maintenance on trucks can lead to costly repairs and increased downtime, which can cause delays in delivery, loss of company morale, and decreased sales. But regular fleet and preventive maintenance can assure your fleet team that your equipment is well-oiled and running in tip-top shape.
But how does one create a truck maintenance schedule in the first place? For over 20 years, Equipment Experts, Inc. has been helping fleet teams create road-worthy truck preventive maintenance programs that keep trucks running longer and farther. In this article, we'll discuss everything you need to know to build a truck maintenance schedule that helps you and your team deliver results better, faster, and stronger.
What is truck preventive maintenance?
Truck preventive maintenance refers to regular proactive (meaning conducted ahead of time to avoid future, potential problems) or reactive (conducted after a problem occurs) care and routine repairs to help keep your truck running in optimal condition. Think of preventive maintenance as a routine check-up with the doctor.
At its best, routine doctors appointments are conducted ahead of time to avoid potential problems. At worst, you go to the doctor after an illness has already developed.
What is the goal of preventive maintenance?
The goal of truck preventive maintenance is to help nip potential needed repairs (or "illnesses", if using the doctor analogy) in the bud before these minor repairs become serious issues that could result in increased truck downtime. The three main anchors of a winning truck preventive maintenance program include:
Systematic inspections (these could be your pre-trip and post-trip inspections),
Repairs on minor defects (no defect or repair is too small to be checked up on immediately and with utmost care), and
A thorough and organized checklist of items and areas for repair to be routinely serviced and maintenance over the truck's lifetime use
Keeping in mind these three anchors will help your fleet running at peak capacity, so you can continue delivering quality services and products to your customer base.
Benefits of preventive maintenance for trucks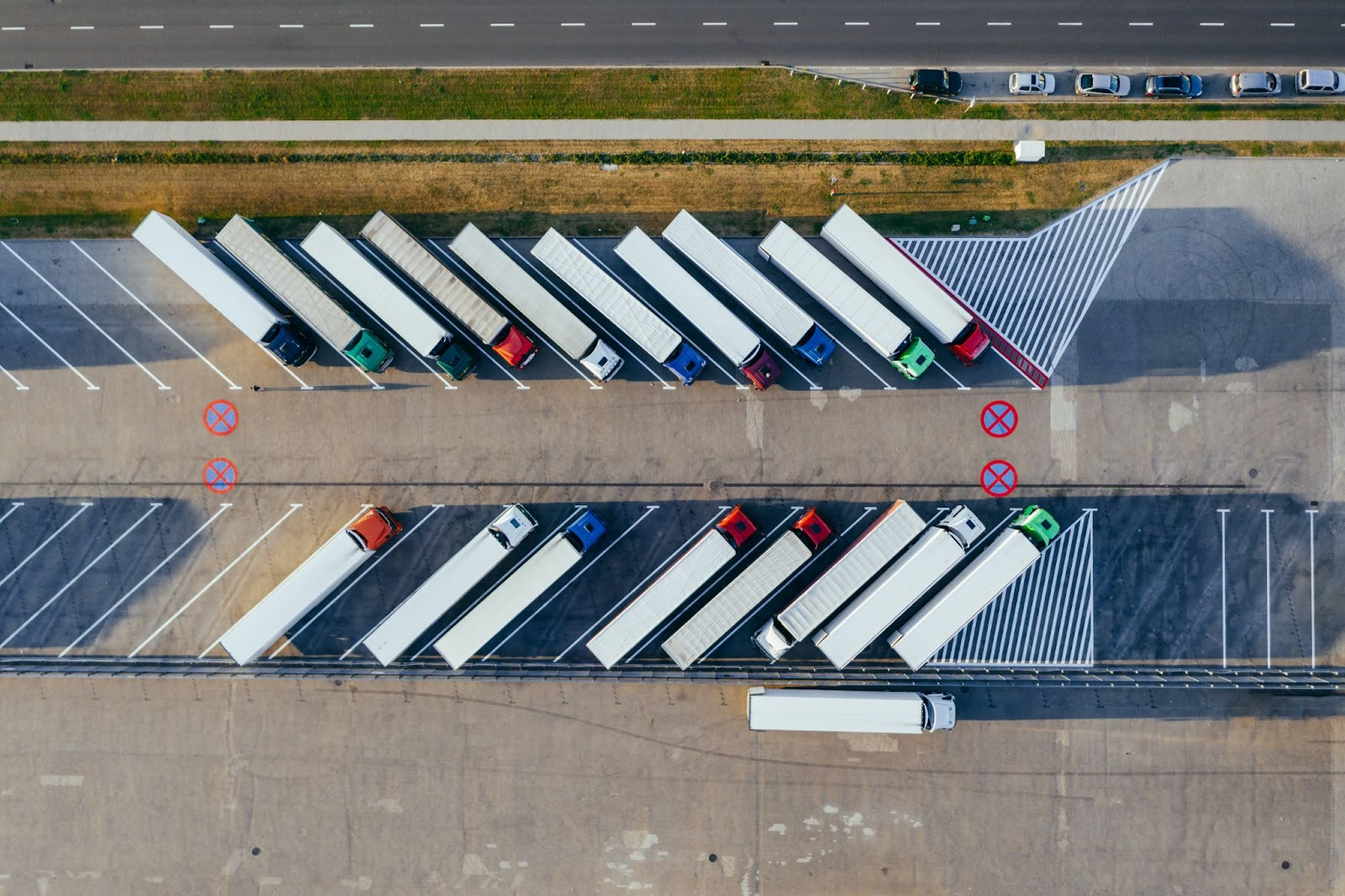 Whether you own one — or several — commercial trucks, semi trucks, or conventional pickup trucks, keeping a truck preventive maintenance program and schedule has loads of benefits.
Not only does it help organize when timely repairs are needed, a preventive maintenance schedule also can help you reduce the number of mechanical problems for your arsenal of trucks — saving you time, money, and hassle in the long run.
Other benefits of keeping a routine preventative maintenance schedule include:
Less unexpected downtime: reduce the number of hours your truck needs repairs
Reduced repair costs: an organized truck repair schedule reduces lost driver time, time spent responding to emergencies, time waiting for parts, and time diagnosing equipment failure
Increased life span: watch as your trucks last longer and go farther on the road because they're in better shape
Improved safety: both for commercial drivers, pedestrians, and other motorists on the road
Improved company reputation: as the word spreads about how your team goes the extra mile and distance to care for and maintain your fleet, your customers will notice.
Potential increased referrals: as customers notice, they will refer their friends to you, Joe's Semi Trucks and Motor Vehicles Fleet Co., knowing that Joe's carries only the finest, best-running, and highest quality semi trucks and fleet equipment in the state.
Isn't a maintenance program costly?
"I know there are tons of benefits of having a routine maintenance program, but won't it cost me a fortune?" That's the beauty of the process.
Creating and running maintenance programs isn't that expensive. These programs actually help fleet teams save money in the long run.
While it might be an initial upfront investment in time and resources, once your semi truck maintenance schedule is set up, you can expect to save — even profit from — creating a truck maintenance program.
A solid chunk of the fees goes towards setting up the technology, processes, and training needed for an organized, efficient, and comprehensive preventive maintenance scheduling program. You're likely already conducting repairs on your trucks' system steering, electrical system, and heating systems.
A preventive maintenance program helps ensure your existing processes are smoothed and ironed out to better serve your team and customers, so you can go back to doing what you do best. When your semi trucks are at their best, you can guarantee the upfront investment will pay dividends in the long run.
How to design a winning truck preventive maintenance program
As you and your team accustom yourselves to using a preventive maintenance program, there's always room to tweak and make the program better. Designing a strong preventive maintenance schedule requires trial and error.
Every fleet and truck will require different maintenance according to its equipment's lifespan, the type of work conducted, and wear and tear on each piece of equipment.
The key is to continue to monitor your checklists to maintain your fleet by asking the right questions: are we using the right checklists? Are we checking for maintenance monthly, quarterly, semi-annually, and annually? Are the checklists being updated as new technology develops?
The key to a strong truck maintenance schedule lies in regular pre-and post-trip inspections.
Driver pre-trip inspections
Every truck driver needs to perform inspections on their vehicles to ensure all parts are functioning correctly and so they can operate their rigs on the road with safety in mind. Some of the driver pre-trip inspection checklist items to check before driving on the road include:
Tires,
Brakes,
Fluids, and
Electrical systems
A truck that's properly maintained — with a strong braking system and working turn signals, for example — will make driving smooth and easy and
Whether summer or winter, a pre-trip inspection can save your entire fleet time by reducing the need for unexpected repairs, needed maintenance, and staying in compliance with safety regulations for the road's two toughest seasons: winter and summer.
Preventive maintenance by season
You stand to receive so much from setting up a regular maintenance schedule. However, the rewards are only as beneficial as they're tailored to the season in which your trucks are operating.
Yup, that's right. There are different types of maintenance for each season of the year.
We'll describe which truck maintenance issues you should focus on for your rig. We break down the issues by season, specifically summer and winter.
Summer truck maintenance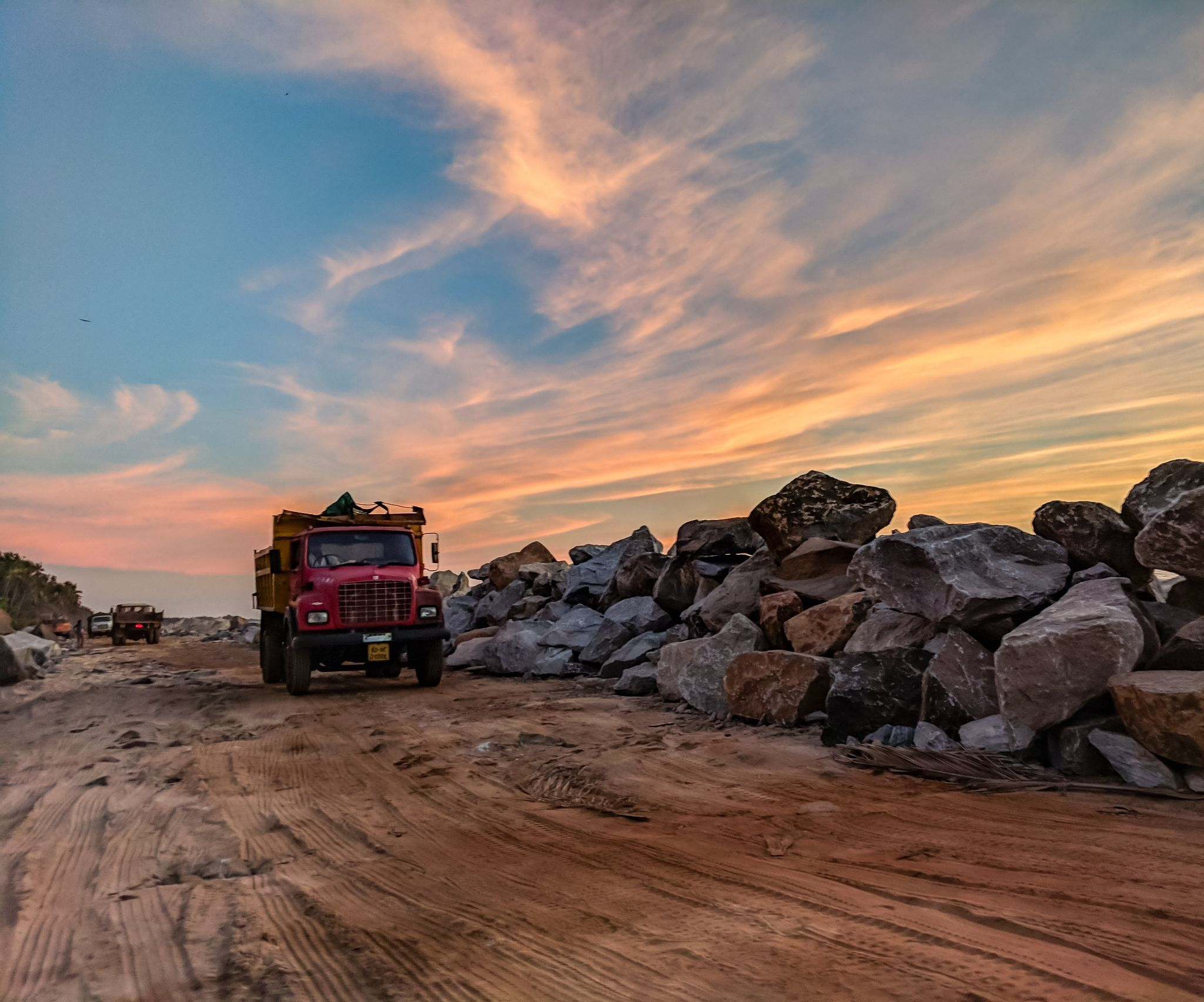 During the summer, it's important to check up on the following:
Cooling system: overheating is a real thing. Now is the time to ensure your truck's air conditioning is blowing strong and cold.
Tire pressure: check your tires weekly. Expanding hot air can wreak havoc on your wheels.
Continued routine care: check your truck for its electrical systems, exhaust system (including the rims exhaust system), air pressure system, the electrical system — as well as fluid levels and oil pressure
Note: truck drivers should monitor the above items throughout the year to keep your fleet in control and running smoothly. These items should not be left until the summer months to be fixed.
Winter truck maintenance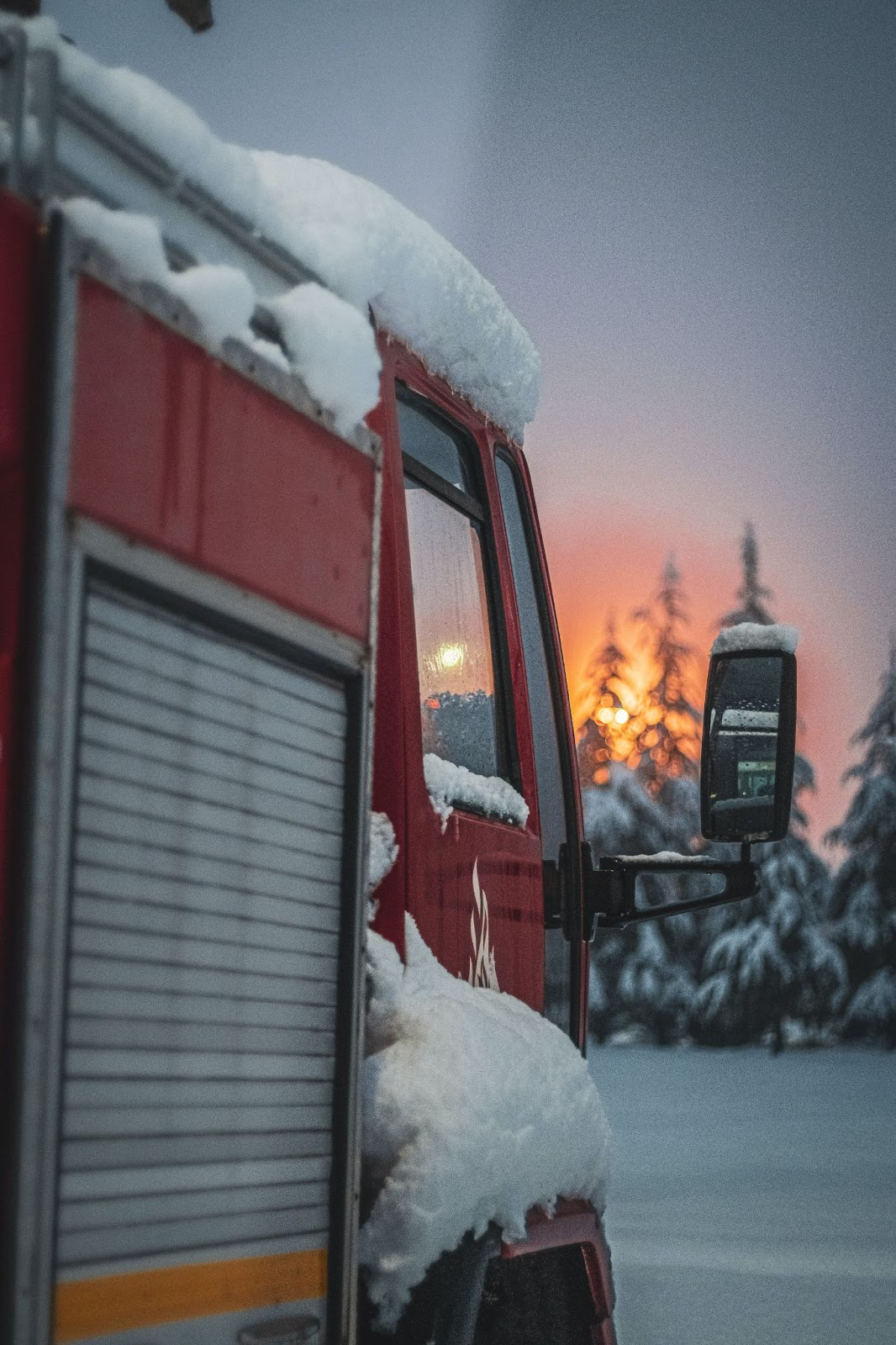 Ice, salt, wind, snow, mud, and more: winter elements can wreak havoc on trucks. In addition to the items mentioned above in the summer maintenance section, fleet managers, mechanics, truck drivers, and technicians will want to keep the following areas for repair in mind:
Stock your rigs: with essential safety gear and parts — like chains — needed for the cold
Wiper blades: having a broken blade mid-ice storm isn't a situation you want yourself, your truck, or your truck driver to be in the dead of a winter night
Tire tread: ensure your rig is equipped with winter-weather-friendly tire tread
Braking system: a thorough inspection of the brakes will ensure you're prepared for any hazardous weather that could create a potential emergency
Exterior: keep your truck clean, as foregoing proper care of the truck's exterior can prematurely wear out its protective cover and damage internal parts.
For all other preventive maintenance services, check your local fleet repair shop for additional consul on which inspection items are needed for each season, or consult the Federal Motor Carrier Safety Administration (FMCSA)'s annual vehicle inspection report to give you some ideas for your maintenance program checklist and schedule.
TL;DR: A winning PM program starts with Expert help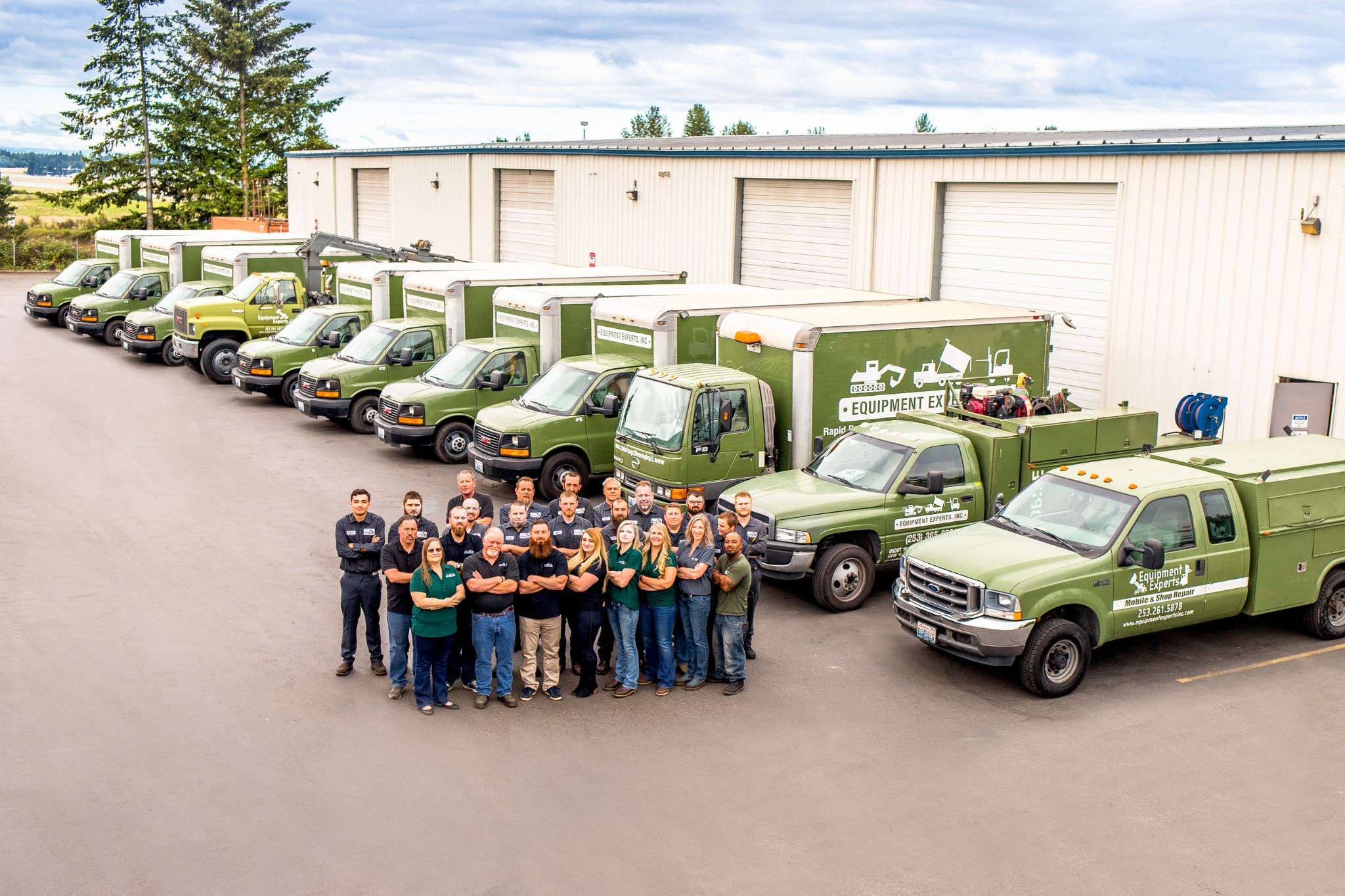 In summary, proper fleet management starts with a winning truck maintenance schedule in which:
Truck drivers systematically inspect equipment before and after driving their vehicles,
Owner-operators, technicians, drivers, and mechanics conduct regular and routine care — especially for the summer and winter months, and
Technicians tackle minor repairs early and head-on.
Not sure where to start? We have plenty of resources to help make creating your winning truck preventive maintenance program easy and smooth.
Contact the Experts today, and we'd be more than happy to help you out with any and all of your questions!